DTEK aims to build trustworthy and responsible partnerships with its employees and the communities the company operates in. Our goal is to ensure a decent and safe working environment, as well as improve the quality of life where we operate, through sustainable social, economic, and cultural development.
Providing timely and high-quality healthcare services for all our employees is one of DTEK Group's key priorities. We pay particular attention to the implementation of health improvement programs and the promotion of a healthy lifestyle.

DTEK Group is focused on its growth and innovation. This requires professional and enterprising employees who are ready to learn and grow through their work. To provide this opportunity, DTEK Group has adopted a training system at the corporate university Academy DTEK. It covers all employees, regardless of gender, age, specialization, and organizational position.
DTEK Group has built a comprehensive organizational structure that covers labor protection and industrial safety. Health and safety functions have been created across all levels of business. Therefore, the management system for labor protection and industrial safety (LP and IS) is integrated into the daily activities of all enterprises and is a prerequisite for defining and achieving strategic goals. At DTEK Group's production facilities, the LP and IS management system is in accordance with international standards.
The Occupational Safety and Health section is a mandatory clause in the collective agreements at all DTEK Group production facilities. This clause includes the obligations of the administration and trade unions to fully adhere to the legislation in this area.
Society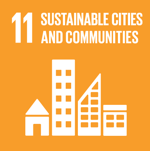 DTEK Group creates stable social partnerships with communities and local authorities where it operates with the aim of increasing the living standards.
DTEK Group implements social partnership programs in five main areas:
energy efficiency in the utility sector;

healthcare;

development of socially significant infrastructure;

development of the business environment;

increasing local community activity.

DTEK Group develops partnerships with international donor organizations and state funds for the implementation of joint sustainable development projects in territories where its enterprises operate.