The volunteer action of DF Dobropolskaya
"No one will be left out" - decided on DTEK Dobropolskaya and gathered for the all-Ukrainian action "Clean City" by the whole team. Plus attracted all the contract organizations and veterans of the factory to make a big spring cleaning around the Dobropolskaya TSOF, along the road to the village of Zhdanovsky and in the village park. As a result, they collected and removed 33 cubic meters of rubbish, whitewashed curbs and installed new flower beds.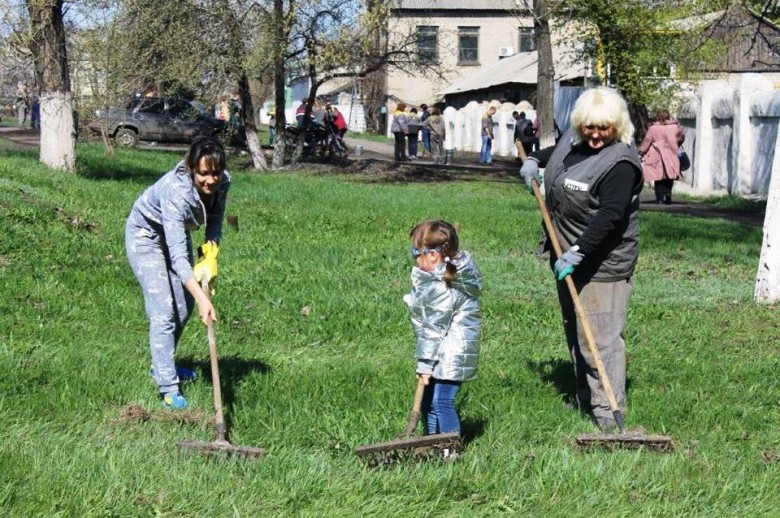 "All our employees wanted to join the volunteer work. Therefore, in order not to disturb the technological process, we broke up the cleaning and improvement for a few days. And on April 21, the day of the all-Ukrainian action "Clean City" organized by DTEK, we went out together for the final cleaning, "said the head of the HR department Lina Stavitskaya.
The enriching agents tried their best. Now the avenue along the Central House of Culture in the village Zhdanovsky pleases the inhabitants of the region with beauty and order, and the nearby square, freed from deadwood and last year's foliage, is ready to receive May picnics.
"In cleanliness and beauty, and is worked from the heart," says Dobropolskaya Nadezhda Sudak, General Director of the Dobropolskaya Center. - It is very important that people came to subbotniks together with children and spouses. This is a good sign - our employees perceive the factory not just as a workplace, but also as a second family, with whom doing good deeds is doubly pleasant. Therefore, cleaning and landscaping of the surrounding territory is continuing almost all the year round. For example, just now the tulips have blossomed on the fire tent in the yard of the factory, planted last year, and all passing residents of the village and employees of the factory are admiring this "flower mountain". "