DTEK ESCO Improves Energy Efficiency of Pumps at Metinvest CMPP by Two Times
Nineteen pumps at Metinvest Group's Central MPP now work 50% more efficiently as a result from bringing to life of two energy service projects. This will allow the enterprise to save 2.3 million kWh of electric power annually that would cost over 4 million hryvnias. The economy is attained by means of 10 frequency converters and 7 new electric motors installed by DTEK ESCO on the turnkey basis upon investment of 7 million hryvnias.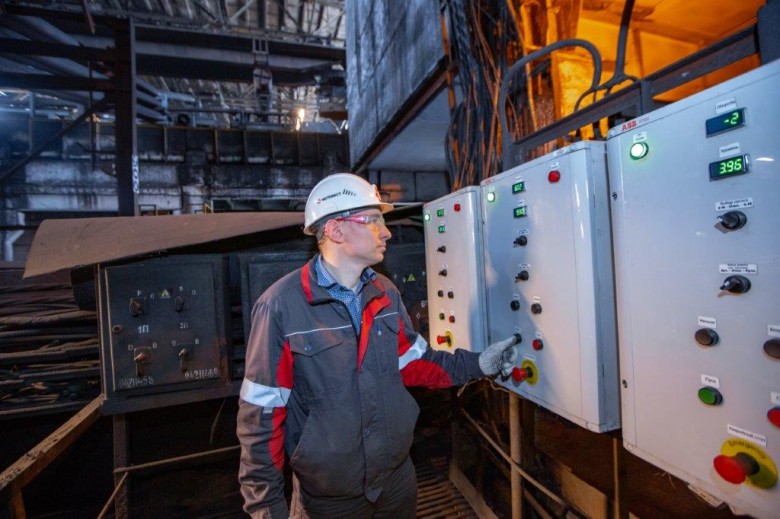 The energy efficiency improvement is achieved by elimination of excess electric capacity of pump units. The frequency converters automatically control the pump performance depending on readings from level switches in the concentration section sumps and in the filtration section slurry splitter. The automation reduces power draw, extends service life of the electric motors, pumps and pipelines, and protects the equipment against failures and hydraulic shocks.
The retrofitting has been done by DTEK ESCO according to two energy service projects:
Twelve pumps pumping the intermediate product to the filtration section have been fitted with six 132 kW and 37 kW frequency converters of ABB manufacture – this saves 41% of electric energy.
Obsolete 6 kV motors of 7 pumps at the filtration section have been replaced with modern highly-efficient 0.4 kV motors, also there have been four 110 kW ABB-make frequency converters installed – this saves 58% of electric energy.
"A year and half ago, we have implemented our first energy service project together with DTEK ESCO that consisted in installation of 12 frequency converters on the pump units pumping the intermediate product from the magnetic desilter sumps to the pentad slurry splitters which have saved the CMPP 8.2 million hryvnias of power costs over one and a half year. Now we are extending the experience of implementation of successful reference projects and scaling the economy," said Dmytro Shevchyk, CEO of the Central Mining and Processing Plant.
"Energy service is a convenient toolkit for upgrading an enterprise widely used throughout the world. An ESCO, as an investor, funds and implements an energy-efficient project on the turnkey basis, guarantees achievement of a certain economy level, and provides servicing of new equipment. An approach like this extends the opportunities of introduction of innovations using technologies from leading world brands," reported Yevhen Bushma, Director of DTEK ESCO.
"The energy service mechanism is beneficial by allowing an enterprise not to involve own resources for equipment retrofitting. The ESCO investor does everything, we just supervise the work progress and the results – the guaranteed savings which we partly share with our investor," noted Maksym Strilets, Head of the Energy Management Department of the CMPP.
"ABB Company has proven the efficiency of its energy-saving technologies in practice by implementing an integral solution including asynchronous electric motors, frequency converters, controllers and human-machine interface devices," said Dmytro Zhdanov, Director of ABB LTD.