DTEK ESCO Will Help Zaporizka TPP Save Up to 90% of Electric Power on Lighting
DTEK ESCO will help Zaporizka TPP implement projects aimed at improving working conditions and saving energy resources. The lighting system and pumping equipment of the thermal power plant will be upgraded by the end of 2018 using the energy service mechanism.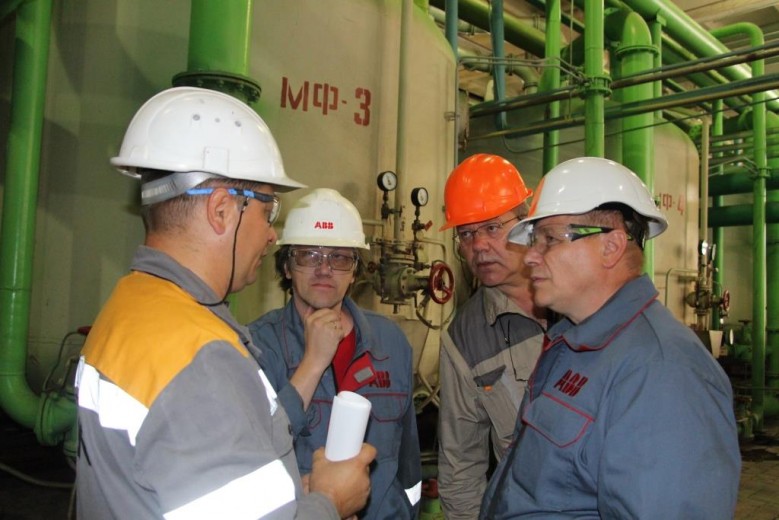 DTEK Zaporizka TPP and DTEK ESCO energy service company plan to join their effort and implement two large-scale projects envisaging the replacement of the outdated lighting system with LED lamps and the upgrade of the pumping equipment operated by the TPP. The projects are to be completed by the end of 2018. Electric power savings of up to 90% can be reached by replacing 1,000 old lamps with modern LED ones used at the plant's shops. On the top of that, working conditions at the power plant will become safer and more comfortable. Pump units will be equipped with modern frequency converters, which will also save energy and improve the reliability of operations.
"DTEK ESCO performs funding and implementation of energy efficient projects at Zaporizka TPP on a turnkey basis, the company guarantees energy savings. New equipment should be energy-efficient, ergonomic, and safe for operation by personnel. According to tentative estimates, the upgrade of lighting fixtures and installation of the frequency converters will help the TPP make savings of more than 2.4 million kWh annually and reduce the cost of production of electric power. Money saved on electric power will be directed for more important tasks. The experience we have received from the implementation of the project of upgrading lighting systems at Dobropilska CEP demonstrated that electric power savings of 90.5% were a realistic target. Savings of energy for pumps operation amounting 60% from installation of frequency converters were made at Central MPP of Metinvest," commented Valerii Genzytskyi, Project Manager of DTEK ESCO.
According to Valerii Genzytskyi, thermal modernization of all state-financed organizations and multi-apartment buildings can be performed based on an energy service and financing provided by the investor – DTEK ESCO. To determine which exactly energy efficiency measures are necessary, the cost involved, and the payback period, energy audits have to be performed, and DTEK ESCO can provide this service as well.