DTEK ESCO Improves Three Kindergartens and One Gymnasium in Pokrovsk
DTEK ESCO will fund and execute retrofitting of the heating systems at three kindergartens and one gymnasium of Pokrovsk on the turnkey basis. These institutions will become more comfortable for children and more energy efficient as well. The municipality is going to be saving 25 to 44% of thermal energy – up to 380 Gcal costing 480,000 hryvnias annually. The relevant contracts have already been signed between Pokrovsk and DTEK ESCO by the results of energy service investor bidding at ProZorro.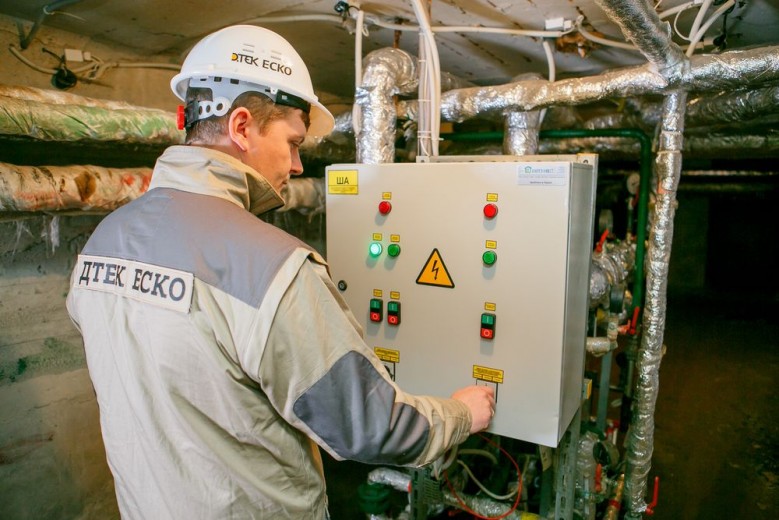 The retrofitting will be performed in the premises of kindergartens No. 11 'Cheburashka', No. 8 'Lastivka', No. 43 'Dzvonyk' and of the multi-disciplinary gymnasium. In all these premises the investor is to install standalone heating stations which will control the temperature indoors automatically depending on the air temperature outdoors. And remote monitoring systems will allow to control thermal energy consumption via the Internet.
According to the contracts signed, all works will be funded and executed by DTEK ESCO energy service company at own expense. The municipality will pay by the energy service contracts exclusively a share from savings attained.
"During several years while the energy service contracts are in force, the investor is to service the equipment ensuring its reliable operation and maintain sanitary requirements regarding the temperature in premises," said Maryna Holub, Head of Education Department of Pokrovsk Town Council.
"Energy service contracts give the Ukrainian municipalities an opportunity of 'selling' their inefficiency to investors for a good price and retrofitting their local infrastructure without involvement of municipality budget funds. The funds saved on energy resources can be directed by the municipalities to other pressing matters: healthcare, education, road repairs, public transport renovation, municipal services improvement," noted Yevhen Bushma, Director of DTEK ESCO.
According to the State Agency on Energy Efficiency and Energy Saving of Ukraine, today 20 Ukrainian municipalities have already signed 177 ESCO contracts with 15 investors for the total sum of 180 million hryvnias.